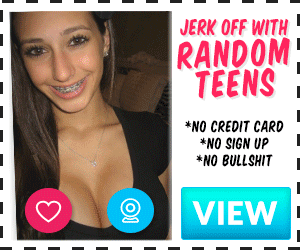 Disclaimer: This story is logically fictional. In the story there will be sexual dealings with men and women over 18. they cannot give their consent according to the story. In this fantasy it is assumed that if someone were given the option this person would say yes. If you can't stand this kind of story skip this. Time to begin.
I am a woman of 27, not too tall and but i am pretty fit. as usual I was doing my shopping on a Friday afternoon. It was a hot day and I was wearing fairly bare clothing. I noticed that many young men were looking at me and I was happy to let them look. leaning forward to show everything. I quietly did my shopping and walked outside. The store was in a residential area and I was able to walk home. Outside, I put my cart away and wanted to walk when I noticed something had happened. I no longer felt the heat, but it was not cold. It was very quiet and I saw a car stopped in the middle of the road. Before I could think what had happened I felt my arms pulled behind my back and I was grabbed. I screamed for help but nothing happened. I noticed that everything was frozen, time had stopped it seemed. I was released and was able to turn around. In front of me stood a broad young man, he was tall had broad shoulders and was muscular. He spoke with a friendly calm tone, he said: hello, I understand this is a bit of a shock. I had to grab you so you are not also frozen like this. What you see around you are people frozen by time. I control everything that has to do with time.
I could just barely get out: why?
Him: I found out 3 months ago that I can influence time, make it go slower or stop it. I heard a voice saying I could stop time for sexual acts. He wanted to test a theory. I tried to use it for other things but after half an hour time restarted again and I got sick. A month ago I tried it for sexual acts and tested the conrole i had and could use it for ever until these sexual acts were finished. i tried it with on lady so far and i thought i would not get someone else involved. until i saw you. The time will continue within 20 minutes if you don't want.
Me: I don't want to believe you but time stands still. What is the theory then?
Him: the theory says that if people are given the chance to perform something without consequences. People would quickly do this. In this case having sex with other people without their knowledge.
Me: who are you, what's your name?
Him: my real name I don't share, but people call me Lion.
Me: ehhm, my name is Robin. Who is the other lady you did this with.
Lion: her name is sasha and she will call me in a minute
Within seconds Lion's phone rang and indeed sajsa spoke.
Sasja: hey Lion, is it that time again.
Lion: I am actually standing here with another lady who I wanted to take in that adventure, but she has yet to say yes.
Sasja: there can be three of us right?
Lion: also that is up to her
Lion now spoke to me: the adventure is anything sexual you can think of with anyone. I can specefically make the sex part work making it feel like someone is having sex with your. There's all kinds of things to do. STDs can't be spread and unsafe sex doesn't matter. There are games to do and other things. The persons will not notice but you will. Should you not want to participate you wouldn't remember anything about it and time will move on.
I thought about it for a long time but found this too interesting to turn down. I agreed and wanted Sasje to be there.
Lion hung up and took off his clothes. I looked at him and took everything off. I showed him my round breasts, tight pussy and smooth ass. He himself had a six-pack, a big firm cock and was little bit hairy. He took me the meeting place. We still had a while and so Lion said: do you want to wait or do you want to find someone.
I was quite horny and walked up to him. He said: it will be over when we have sex. so that would be last. You may now choose someone from the street. A little further down a busy street I saw a young man of probably 19 and a young lady of around 18 walking hand in hand. He was not necessarily the most handsome but him I wanted to do. When we got to the couple Lion let his cock work and I took it in my hand. I gently stroked him and he got bigger and bigger. I got down on my knees and took his cock in my mouth. I sucked him quietly and quickly, I played with his balls and after a while I asked: how do you know if they cum.
Lion: you don't know, I can make it go faster.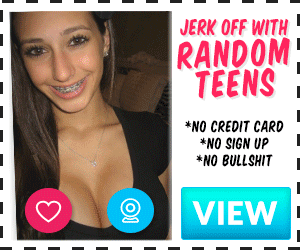 Lion did something, but couldn't see what it was doing. I soon felt that his cock wanted to go and I felt his dick cumming in my mouth. I spit it out and lion said: you can eat and drink gallons, your belly will not suffer, only the taste will remain the same. You could swallow 5 liters of cum and you won't notice it.
I asked if these people would only be sex dolls or if they could also become active. He said anyone could also do her, lick, fuck, kiss anything. I had always been curious what it was like to have a woman orally satisfy me. The girlfriend looked beautiful and I asked if she could lick my pussy. Before I knew it I felt a firm grip from her leading me to the ground. My legs were spread and my wet pussy was licked. She was very good at it and all kinds of sensations went through my body. I didnt want to cum yet, so I wanted to get up. I was stopped by the woman and lion said that only when they are put on stop they stop. The woman started using fingers and I could hardly keep it up. Then suddenly she stopped and went back to her original position. Lion said: only I decide when you cum. I asked him what he did then with sasja.
Lion: sometimes we play a game
Me: like what?
Lion: we pick a man and a woman. We start with the woman and take turns satisfying her with a time limit. You have shorter and shorter time and you get to use more and more. you win if that person cums in your turn.
Me: sounds fun, may i look for 2 people.
Lion: sure pick them.
I chose a strong man and a small pretty woman. The man had a big cock and the woman a tight pussy. We started with the woman and I started to lick her. I was given 2 minutes and pulled out all the stops. I wasn't very good at it yet but I used everything. she was getting good wet for me but time was up. Lion started and you noticed that he knew what he was doing. After 2 minutes it was my turn again and now i got 1 minute. I'm sure she was close, but I didn't let her cum. Lion took it easy to delay it a bit. When it was my turn again I immediately knew she was cumming. After less than 10 seconds the cum shot up and into my face. I was completely covered but it didn't matter.
Before I could start on the man I saw a woman walking, sasja. She looked beautiful. Her legs were slim and long, her belly was fit and small. Her ass was beautifully round, nothing mega big but nicely bare and smooth. Her breasts were a little smaller and her face was smooth and groomed. She had light blue eyes and dark hair. On her left breast and face was something white. She walked toward us and grabbed me by my hip.
She said: how beautiful you look. I would have picked you too.
Me: you look beautiful too, what is that white actually on your face.
She: oh that's semen from a boy I just jerked off.
I grabbed her breast and licked the cum off. I told her she had to look clean.
Sasja looked at me with a look that said, I want to do things with you.
After a short silence Sasja said she had a dream.
Sasja: I always wanted to do an orgy together with a woman. 9 men pleasuring us all. If you don't want to now I understand, but are you down?
I grabbed her and brought her very close to my body so that our bodies touched. I said, you pick 4 I will pick 4. this one is the 9th.
We went into a bar with the men we had chosen. The tables were pushed together and sasja layed across from me. Before I knew it I felt a cock inside me and so did sasja. She laughed and moaned at me and I joined in. The men switched quickly and all kinds of cocks came into me. Some even bigger than others. Between thrusts I wanted to suck every cock I saw. At one point a boy entered my pussy and it hit every spot perfectly. He did it so well that I came sreaming. The men kept going and I noticed that sasja was about to cum too. I started kissing her vigorously and in between kisses she came. Lion said that all 10 men who were there could cum. Sasja and I decided that they could cum on our faces and bodies. We got on our knees and like a firing squad the white sperm shot at us. Over our faces, asses, breasts everywhere. When the men were done they left. Lion came to stand in front of us and said: that was 9, I am number 10. Sasja and I looked at each other and we took turns sucking his cock. Short but powerful strokes. i knews he was gonna cum soon and i took over. I sucked like never before and he came in my mouth and I did swallow this time.
I closed my eyes and when I opened them again I was back at the starting spot. Dressed and clean with a note that said: If time freezes again you can call me on this.