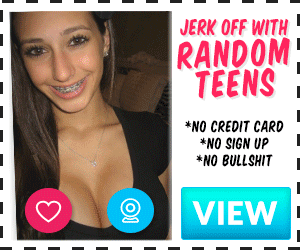 Me (30M) and my wife (26F) have been together for over 10 years and our sex life has been good but we have had conversations about our sex life and we have certain things that we want to try. I also wanted to improve my foreplay.
 I decided to do some research on ideas for sexy time and I decided to do some extreme light bdsm. Nothing that will take it over the edge and make her feel uncomfortable. I ended up buying a feather, rope, blind fold, a horse whip and a small vibrator.
Unfortunately during the week I bought our toys I got held up at work for over a week and it delayed our fun time. During the week my wife Is urging for some vitamin D and naturally I was craving some vitamin P. I've been so busy I haven't busted a nut in over a week. Haven't had the time to rub one out. We have been suffering so bad that week you can feel the sexual tension in the air by the time i got home we were extremely horny. 
Finally the weekend has arrived.  Friday night when i got home. I was exhausted. I passed out and I didn't wake up until the next morning. When we woke up in the morning we had to go run some errands. Throughout the day I've been teasing her as we went to the grocery store would touch her ass. When I knew people weren't around I gave her ass a firm ass slap and she loved it. she turned her head and gave me a smirk. The last aisle we went to was the frozen section and she went to get frozen vegetables as she opened the door. I grabbed by the back of the neck and groped her tits and pinched her pierced nipples at the same time. She let out a moan and said not in public with a grin on her face. 
The last place we went to was a garden center to buy some plants for our house as we were walking around the green house. we're walking towards the flower section and I noticed that no one was around so I got behind her pulled her hair back and put my hand down her pants and gently rubbed my finger on her pussy over her panties. She started to bite her lower lip and was moaning. I kissed her neck and we started to make out. She stopped kissing me and told me to quit being so bad. As we walk toward the exit my wife walks a different route and we walk towards the bushes and about half way down the bush area she comes to me and unzips my zipper. She puts her hands in my pants and starts stroking my dick telling me how bad I've been my dick gets hard immediately. Then she did the unthinkable she got down on her knees and started sucking my dick at the garden CENTER! She went at it for a good minute on the last throat stroke. I pulled her head in and she choked on it and she even pulled herself closer, choking herself more. When she finished she slurped the juices off my cock and got up because we started hearing people come our way. She ran next to my side and gave me a juicy kiss on the cheek. As we checked out she was hugging me and I felt her hard nipples rubbing against me . We walked towards the car and I opened the car door for her. As I was packing up the vehicle. She decides to take her pants off. When I get in the truck. It was a total surprise for me. She was sitting there with her shirt and underwear. She says "hey stud" I smile and start driving home. on the way to the house she had a right leg up on the dashboard and I started to rub her pussy over her panties and she was moaning humping my hand to her pussy it was soaking I could feel it running off her ass onto my seat I can feel how warm she was getting. She asking me not to stop and keep rubbing. She moved my hand out of the way and takes off her underwear. We were almost home. She looks at me and tells me more so started rubbing her clit and she keeps moaning louder we pulled in out driveway and she runs inside the house
As I step into my house and she was naked in our living room ready to pounce on me I told her to turn around and I blind folded her walked her to a chair sat her down and tied her to it. I could tell that she was getting excited. Her feet was tapping the floor. I got a hold of the feather and started rubbing it on her neck and worked my way down to the side of her arms all the way to her ankle. I get the feather and rub it about her brest her nipples were getting hard. I worked my way to her pussy and she was moaning loving every second of it. I got the vibrator. I started rubbing her clit with it. She started shaking, moaning and cussing. I slip the vibrator in her pussy and started penetrating her. She yelled YES more! I started to suck on her nipples I took the vibrator back out a placed it on her clit until she had a shaking orgasm.
 I untied her and left the blindfold on. I bent her over the kitchen table and started spanking her with the horse whip and she yelped and she asked for more. Her pussy was still dripping. I slid my cock in her and started fucking her on the table nice and slow just letting the juices cover my cock she was moaning some more I kept going at a slow pace with her. until she asked me to go harder and I was going faster and harder.  she is moaning so loud I'm sure the neighbors can hear her . I wanted to see her sweet innocent face so got her off the table and sit her on the couch. I spread her legs. Spread eagle style and I stared to pound her pussy harder she looks In my eye and Says "harder daddy harder " I started going faster she starts to rub herself until she starts screaming and squirting and I keep fucking her more intensity. At this point she's still yelling and I'm still pounding her. The build up was so intense and I started to get hot from within and I just exploded in her.  over a weeks of cum gets released in her pussy and im slowly penetrating her seeing my cum ooze out of her pussy and dripping down her back, it was also sticking on my cock it made a huge mess. I leaned in and gave her a kiss.
We ended in a warm shower and some snacks after  moral of the story to everyone foreplay starts in the morning if you want a great sex experience. What crazy thing should I do next with my wife? It was so exciting