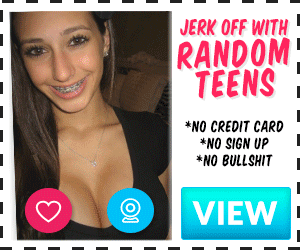 Most of the stories I've wrote on here are from when I was younger so I thought I'd write about something that happened more recent.
Last new year I got a friend request on Facebook from someone I didn't know. Normally I ignore them but there was something about this guy that made me accept. Straight away he messaged me and we pretty quickly started sexting and he told me he wanted me to meet him in a car park, get in his car, give him a blowjob and then leave when he was done without saying a word to each other.
The idea sounded so hot to me and I told my husband about it and he said it sounded hot to him too and to go ahead if I wanted to. I messaged the guy and told him I'm up for it if he is and we arranged to meet at a car park the next day that was at a country park near his. My husband was going to drive me there and he wouldn't watch but he would be near by. I told this guy to go through my Facebook and pick an outfit he liked and I'd wear it. He chose a summer dress in January lol.
The next day I got dressed in the morning in the summer dress. He was going to be there about half ten. We got there half an hour early and waited for him. While we were waiting me and my husband couldn't keep our hands off each other constantly kissing and groping each other in anticipation for what was about the happen until we saw his van pull in. It parked facing us and a bit to the left. I kissed my husband goodbye and he told me to have fun and on a wet cold windy January morning I walked across a muddy country park car park in a summer dress, heels, face full of make up and my hair all done with my sunglasses on my head lol.
I was nervous as I approached his van and didn't know how to start it. I opened the passenger door and got in and just instantly started undoing his trousers and put him straight in my mouth soft. While i was doing that he pretty instantly put his hand down my dress and my tits out, squeezing them hard and pulling at my nipples (something we had roleplayed). He was hurting me and I was about to tell him to stop but I remembered our no talking agreement so I just let him do it lol.
It didn't take long for him to get hard and just like our role playing I was taking him all the way to my throat and licking his balls. He's left my tits alone and had started fingering me instead which he was insanely good at and as I was on my knees on the passenger seat leaning over to him he kept making me quiver and lose my balance to the point I just kind of laid down and sucked and licked his balls while he was doing it because I could tell I was about to cum. As I did I made sure I had his balls fully in my mouth to suppress the moaning with his dick resting on my face.
I thought I'd get a chance to catch my breath but he gave me and unexpected slap on my pussy (again something we had role played), grabbed me by the hair and forced his dick back in my mouth. He held my head still with his right hand while he basically fucked my mouth and started slapping my arse really hard with his left hand. I was started to scream and squirm but couldn't go anywhere and then he went harder and harder slapping my arse and faster and faster with my mouth and I knew what was coming and was getting ready to swallow it when without warning he pulled me across him by my hair so my tits were on his dick as he came and he came all over them but a lot of it also dripped back down on to his dick, balls and thighs.
I put his dick back in my mouth to lick and suck that clean and then he did something we hadn't talked about but it felt so naughty, he was mopping up the cum on his stomach and thighs with my hair lol. Normally I hate getting cum on my hair but this felt so hot especially as he was lifting my dress up to look at my pussy and my arse. Made me feel so used lol.
Once all the cum was gone I just got up, opened the door and walked out the van without saying a word and walked back over to husband looking a lot more messed up than when I left his car lol. When I tried to sit on the seat it really hurt to the point I had to lay down on the back seat for the joinery home but not before showing him the cum all over my dress and my chest and all the knots and tangles in my hair from it lol.
When we got home I had a shower which stung my arse and then I laid on the bed naked while my husband rubbed ice cubes across my already bruised and red bum cheeks while I told him all about what happened.
I met Facebook guy two more times after that, both times for sex, but then he got a girlfriend in March so I haven't seen him or heard from him since.