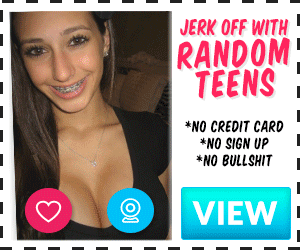 Over the summer my kids are all very active in sports and activities which often causes my husband and I to go in separate directions to get them to everything. One weekend our youngest son's team was playing in a tournament out of town and my husband was unable to go with him so it fell on me.
Everything was great, the kids played well and the parents all had a lot of fun. Saturday night after the games everyone headed back to the team hotel to celebrate and grill out. Before I realized it I had lost all track of time and decided I'd better head back to my room before it got too late. I said goodnight to all the parents and told everyone I'd see them in the morning. My son was having fun with one of his friends on the team and asked if he could spend the night with in his families room, I didn't mind so I said yes.
After getting into my room I decided to fill the bath to relax for some "me time" right after I climbed into the piping hot water I could hear a knock at the door. Assuming it was my son who forgot his cell phone charger or something silly, I climbed out, wrapped a towel that barely covered me and ran to the door. To my surprise, (and delight) it was instead his coach who I'm sure was expecting me to answer the door nearly naked.
He said he just wanted to check on me since he knew I was alone for the night. I told him that I had just filled a bath and was going to relax and get to bed. Just as he turned to leave, I don't know what came over me but I asked him if he'd like to join me.
As soon as the door to the room shut with us both inside I dropped my towel and pushed him up against the wall and kissed him.
He knew instantly what I wanted and began to strip off his clothes as fast as he could. I was already down on my knees in front of the bed waiting for him. I instantly took him into my mouth and sat him backward on the bed. I could hear him let out a moan when he felt the tip of his 8" dick reach the far back of my throat as began to gag. After taking all that I could I knew that I needed him inside of me so I climbed up n the bed, straddled over him, reached around behind myself and grabbed his cock and positioned it to sit myself down on top of it.
I could feel him stretching out every inch of my pussy as he slowly and carefully forced his entire dick inside of me. With as wet as I get, after a few solid strokes he was completely covered in my natural lubricant and easily sliding in and out of me with ease. Without warning, he pushed me off of him, climbed behind me and began to fuck me from behind while pulling my hair and slapping my ass. Being on the quieter reserved side, this absolutely took my be surprise and instantly made my pussy start to pulsate on his dick. With just a few more strokes I was cumming all over him and moaning so load I was worried everyone could hear.
He slid his dick back out of me and told me to get back on my knees so I could taste what a good little whore I am. He grabbed the back of my head and fucked my face until he pulled out and finished all over my face.
Sitting there in complete disbelief of what happened, the two of us just trying to recompose ourselves. He ended up getting dressed and heading back to his room. I eventually refilled my bathtub, soaked for a while and passed out. The next day at the games was very interesting. Neither of us could take our eyes off each other.