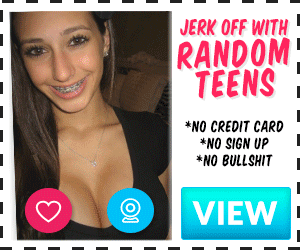 So this just happened last week. I was away for a work trip, and after 4 long days my coworkers decided to go down to the hotel bar for drinks. Out flights were not till late Friday evening so it was the perfect opportunity. Anyways we got to the bar and started drinking when I noticed a pair of eyes on me. Now I am not super attractive, but being brown (Pakistani) in a very white town of US I was getting some female attention. Now the eyes in question here belonged to an athletic built, medium height, brunette woman in black tights and a red top. She had some tattoos on her arm, long legs, a nice apple shape ass and medium (I will say 34C) tits. I was checking her out when I felt a slight erection in my pants. She noticed me looking at her, and gave me a smile. So obviously I walked over to her and introduced myself.
She introduced herself as Rachel, and was traveling as well for some training (She was a nurse). We started chatting when I noticed a wedding ring on her fingers. We were having a good chat, and exchanged our socials (IG and Snapchat). Now I normally don't seduce married woman so I started backing out when she grabbed my hand and said "no. dont worry about the ring … what he doesn't know won't hurt him" and gave me a little wink. Now I was already a few drinks down, and she was one of the hottest pieces of pussy at the bar so I forego my worry and just told her "lets not waste time then, my room number is ###" We quickly paid our tabs, and she had to make some excuse with her coworkers to leave.
A few minutes after I got back to my room I heard a knock. I opened the door, and saw Rachel standing there biting her lips. I grabbed her by her hand and pulled her in my room. She laughed but it was quickly muffled by me pushing her against the wall kissing her. She melted straightaway in the kiss and started to push her tongue in my mouth. She was a good kisser. I quickly removed her shirt and noticed … no bra. Straight away I went to suck on those pink nipples … Rachel smelled amazing and her tits tasted great but as much as I was enjoying this, I wanted her taste her pussy. So I moved down to remover her tights, and noticed they were slightly damp in the area around her pussy. I looked up, and Rachel was biting her lip again. She whispered, you got me so wet at the bar baby. I knew at that point that she badly wants my dick … So no point wasting time again, I stood up, and pulled my dick out. It was already raging hard. We didnt even realize that we are still by the door when flipped her with her face against the wall as I pushed my dick inside. Rachel gave out a loud moan as she felt her pussy being stretched. My dick is above average but it got girth. Her pussy was very tight but it was definitely not used to something this girthy. I started to fuck her slowly first, and then started picking up pace. Her pussy felt so good being wrapped around my dick like that. After a few minutes, I felt Rachel's pussy tightening up as she went through her first orgasm.
I pulled out of her, and we moved to the bed. As soon as I got to the bed, she got on top of me to ride me. Now every guy loves a good cow-girl fucking. What a sight it was … Rachel will alternate between slow/sensual movement of her hips on my dick followed by fast movements. We switched positions so I can fuck her doggy style. She positioned her perfect ass next to my dick, and with one good smack on those ass cheeks I shoved my dick right back in her. Rachel moaned loudly again so I decided to make those moans into screams and grabbed her by her hips and started going rough. Again, her pussy was still getting used to being stretched open like that. She started screaming "yes baby, please tear it open … Bill (her husband) cant fuck me like this" … and with that she came again on my cock. I was already near my climax and with this a few minutes later I was ready to blow my load. Not knowing her birth control status, I pulled out of her and pushed my dick in her mouth to unload. The first rope was already on her face and she swallowed the rest.
We spent the rest of the night fucking one another. She was on the pill so the next three loads ended inside her pussy. No anal. The next morning, she was running late for her flight so she left without showering. I wonder if she fucked her husband when she got home with remnants of my cum still inside her. She texted me over the weekend to hit her up next time I am in her town with some pics.
The post (34M) fucked a married woman (31F) on a work trip appeared first on Hot Indian Sex Stories | Hindi Sex Stories.