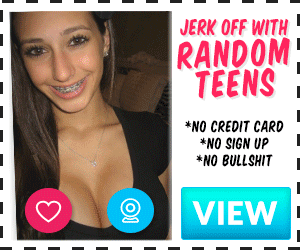 So this is an old story. I was working in a private company in South India with a small group. One of our colleagues was getting married and we 6 guys took one day off to attend it. South Indian weddings are typically early morning and we were done with that at around 9 in morning. We had whole day ahead of us and had off. So someone suggested to have one day short picnic in a small forest some 80km from our place. Everyone agreed and we were off to the forest. On the way we collected beer and some food.
Forest was good. We had some good walk. We found a small pond in it and had beer at its shore. It was almost 2 pm till then and it was a hot humid weather. So someone had an idea of swimming in pond. None of us had swimming trunk as it was 11th hour plan. So all decided to swim in innerwear it self. And suddenly i remembered I was wearing this skimpy red bikini innerwear which I had brought to impress my long distance GF during our video chats. I was feeling shy but everyone said we all are guys only why to shy blah blah. During this conversation almost everyone had stripped and were on their inner. Most of them were wearing trunks and boxers and there was one guy who was wearing jockey brief with quite a big bulge inside. I finally stripped and entered water.
I was the fairest one in group and a bit chubby. My bikini brief did cover hardly 70% of my big and fair bums. From the sides it had only a string and from front it was only covering bare minimum. I had shaved pubes 2 days back only so I was looking cute and sexy in those red bikini briefs. All the boys commented how sexy I was looking. I entered the water and all of us had swimming for almost an hour. So we were bit tired and were just standing in water and having chat.
And then this big bulge guy came behind me and said I was looking cute and stood behind me and started rubbing his hands on my bums. I got bit uncomfortable but he said it's ok in friends. Then all of a sudden he pulled my waistband of bikini and gave me wedgie. I cried out of pain and everyone laughed. Now he held me with those strings and started spanking my bums. After some time they started turning red. Then one more guy came in front of me and stated playing with my nipples. I shouted and asked them to leave me alone. Then one of the boys said I was enjoying it and had small hard on. To my surprise it was true. I had hard on and my small dick was erect to its full size 4 inches. The guy standing behind me pulled my strings further and gave me complete wedgie. He was trying to pull the backside till my head but in half way the strings gave away and my new bikini briefs were torn completely. I was in pain and in shock. And then I felt something entering inside my ass. I turned back to see what's going on and found some other guy behind.me and he had started fingering my ass. Water was providing easy lubrication and soon he inserted his two fingers completely. All the guys pulled me now outside the water. And we were all at the shore and almost everyone stripped their inner wears. All of them were larger than me and the first bigbulge guy was almost 7 and half inches and as thick as my wrist. All of them made me suck them and the guy behind me removed his fingers from my ass and made me lick them. I ended next half hr sucking all of them alternatively and swallowed everything. The larger guy made me deepthroat and choke me on his big member and all the while playing and pinching my nipple. Soon it ended and the guys said next time let's have party inside our home so that they can fuck my cute bubbly ass also.
I was bit excited and frightened as well.