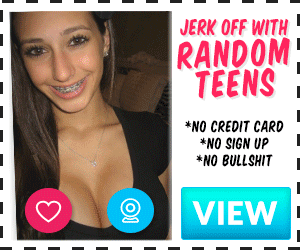 I went to a festival in summer, and we met a another group that we like hang out with and so , and there was a lesbian couple in that group , one was kind off a tomboy and her girlfriend was so feminin..
Anyway I kinda packed a lot of weed for the weekend , and like they had none so like well I let them smoke with me .. but then during the festival, the tomboy came up to me and like asked for a bunch so they can smoke together at night so I asked her for some money but she didn't have any ..
So I told her I'm not giving it for free but we can quickly go to my tent where she can earn it ..
I don't know why I said that to a tomboy , she was cute honestly but not feminine at all, but something about the fact that she's a lesbian just made me give it a try !
But ofcourse she kinda got mad and told me that's not happening… so I just went back to listen to the music and dance … but like after few minutes she came back and approached me like as if she was telling me let's do it
So I took her to my tent, she was like telling me to not tell her gf or anyone and that it will be quick , I kept telling her that she won't get any as long as I don't cum.
Anyway we got to the tent I took my dick out and she started jerking it off first , apparently I was her second dick ever and first one was like 5 years ago ..
Her handjob was alright but not great I tried to grope her and play with her but she would stop me or so
Until I told her that a handjob isn't enough and so I told her to suck it and she went for it , wasn't the best head but just the look of a tomboy lesbian doing it was great ,, that's when I started to grope her tits and even got them out , then I told her to lay down and I came to her head so she sucks it and so I can slip my hands from her boobs down to her pussy , and I'm very good at fingering and that's what got her wet ..
And to not go much into details and make it long, after a while of fingering her , I ended up taking my cock out of her mouth, left her legs up and fucking her .. I went for it and she said nothing as well like she was ashamed for doing it but couldn't stop it from how horny she got ..
we ended fucking quite nicely , she ended up cumming on my dick and I came on her stomach cause she wasn't on any bc! It was one of the hottest sex I've had , and her orgasming looked so nice and intense !
Just the idea of her going back to her gf where they will just smoke together and then have sex after what I did to her was so hot !
Anyway I gave her enough for one night and told her we can do the same tomorrow if she still wants some
And we ended up fucking daily during that festival ! One of the wildest experience of my life
The post 22M – I fucked a Lesbian at a festival for some weed appeared first on Hot Indian Sex Stories | Hindi Sex Stories.