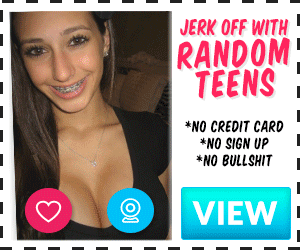 So…
Right before COVID hit, I had been exploring and meeting new people on Tinder. Well… also trying to get throat fucked by most of them. I wanted to gain some experience about what I liked sexually. I met this guy, and we started chatting. Eventually agreeing to meet up and get some coffee. I decided to show him around to some of my favorite places. For awhile, it actually seemed like an average sweet little date. That was until I took him to a secluded overlook on one of the local mountains.
After I parked the car, we sat there for a moment looking at the view. I had backed into the parking space so that we could sit in the back of my car and observe.
Suddenly, I felt his hand wrap around my throat and push me backwards to make me lay down. We had discussed some of our more.. rough…sexual interests. But with how sweet he was all day it caught me off guard. Hovering over my face, he asked if it was okay for him to continue. Of course, I had absolutely no complaints. His hand tightened around my throat restricting my airflow. He shoved his hips forward to press his dick against me. I was just wearing a short skirt with a thin black tank top. He pulled my skirt up and slipped my panties to the side to shove his fingers in. Other hand leaving my neck to pull my tits out of my shirt.
It was only after this that I realized we were out in the open for anyone to see. I pointed this out to him, and he laughed.
"So? You're enjoying me putting you on display aren't you? Look how wet you are."
Taking his fingers out of my pussy, he held them up for me to see. I was barely able to see my juices dripping down his fingers before they were being shoved down my throat.
He ordered me to suck them while he stroked himself, watching me. His fingers going back and forth, causing me to choke. Soon, I was pulled up and sat on the sidewalk in front of the car.
My knees immediately hurt on the rough broken concrete. But all he cared about was cumming down my throat. All I cared about was getting my throat used like a toy. I stopped caring about getting caught once I felt his dick pulsing in my throat. His hand gripping my hair so tightly it was painful. He immediately shoved it fully into my mouth. My face pressed so tightly against his stomach I could barely breathe. I couldn't help but reach down to play with myself. Once he started moving I couldn't help but moan around his cock. Spit was dripping down onto my boobs from how relentless he was fucking my throat. I was close to passing out when he let go of my head and pushed me backwards.
He sat on the edge of the trunk and ordered me to crawl to him. This was slightly humiliating. It was one of the first times someone had treated me such a way. I was shocked at how much it turned me on.
I did as I was told and crawled over to the edge of the trunk where he was seated.
He called to me to get me to look up at him. As soon as I glanced upward i felt my cheek stinging. He was smiling down at me, the red handprint forming on my skin making him smirk. Tears welled up in my eyes a bit. I was in shock, the painful smack caught me off guard. He rolled his eyes and told me to quit crying, stuffing his cock back into my mouth. He had reclined backwards and was pretty much laying down. He held my head down and thrusted into my throat. As he was using my mouth, he told me to take my panties off and flip my skirt up for everyone to see.
I did as I was told, and felt myself getting more and more aroused. I loved it. Getting put on display and used like a sex toy. It shouldn't have felt that good, but it did.
Soon his pace faltered. He suddenly shoved me all the way down on his cock. I felt his hot cum flooding my throat and mouth. I tried to push myself off. The cum burning my throat causing me to tear up again. I finally pulled back and started coughing. His cum leaking out of my mouth. He gripped my neck tightly and smacked my cheek again. I looked up at him in shock. He pissed at me for not swallowing it all. I leaned down and licked it up what I spilled off his stomach and cock.
It was one of my first times being treated like a whore, and I fucking loved it. God I miss it so much. It was so much fun then, and it's only gotten better since. Wish I had more people to slut me out and use me in public.